One of our absolute favorite pizzas!  So simple and utterly delicious.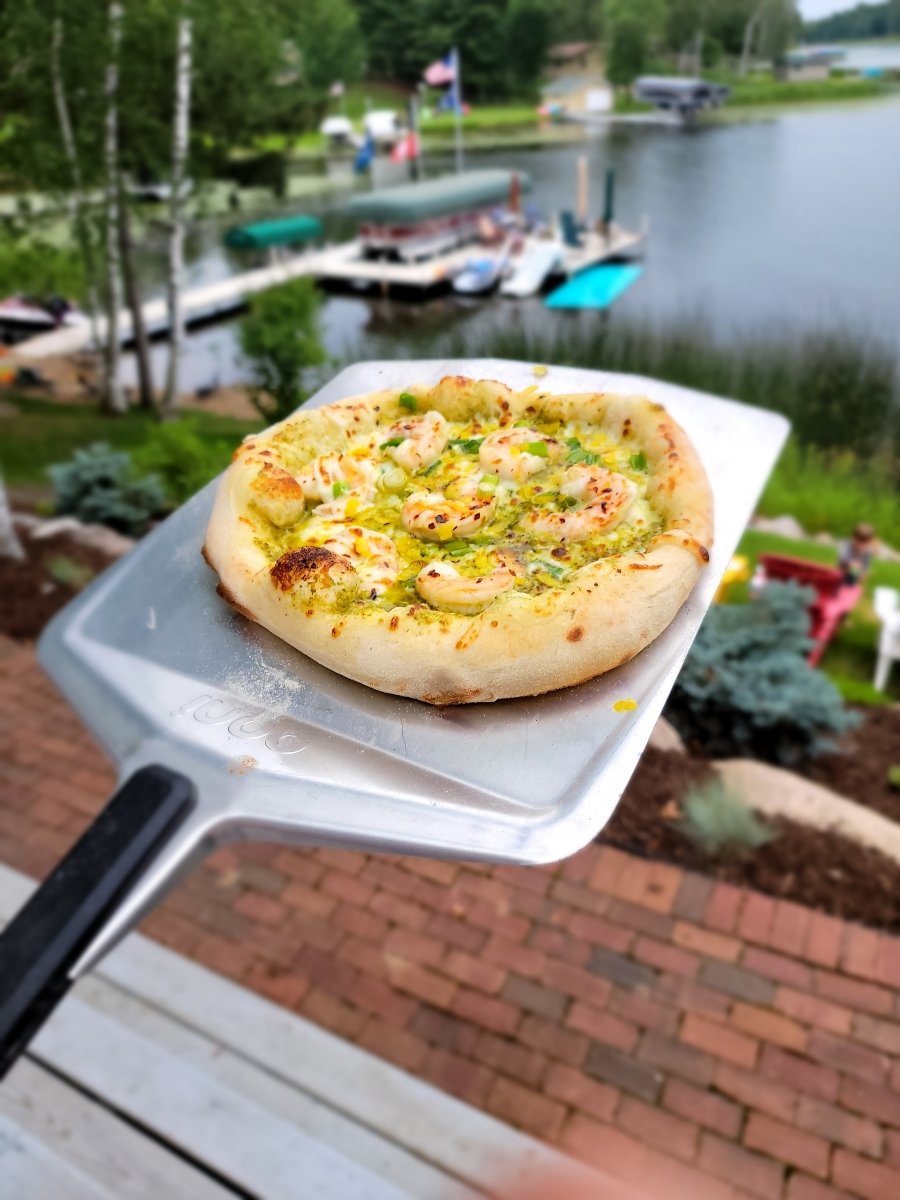 Shrimp Pesto Pizza
---
---
Instructions
Toss your favorite homemade or store bought pizza dough over pizza peel.  Stretch to desired diameter, ensuring no breaks or holes in the dough.

Add thin layer pesto, either store bought or homemade.  (Check out our website for basil pesto and arugula walnut pesto recipes).

Top generously with shredded mozzarella and grated Parmesan cheese.

In a small bowl, toss 8-10 pieces of jumbo shrimp with olive oil, kosher salt, black pepper and lemon juice.  (I like to use frozen jumbo shrimp that is deveined, tails off, peeled and cooked.  I defrost in fridge or run under water and pay dry before using).

Add shrimp on top of cheese.

Add 1-2 scallions that have been sliced.

Sprinkle with dried oregano and red pepper flakes.

Transfer to baking stone or cook directly on oven surface (if using wood fired or Ooni). Bake in pizza oven or convection oven.

Top with grated Parmesan and freshly grated lemon zest.
Notes
In our outdoor pizza oven with a temperature of roughly 800 degrees, the pizza cooks in 90 seconds to 2 minutes.  Doneness is when cheese is melted and dough is golden brown.